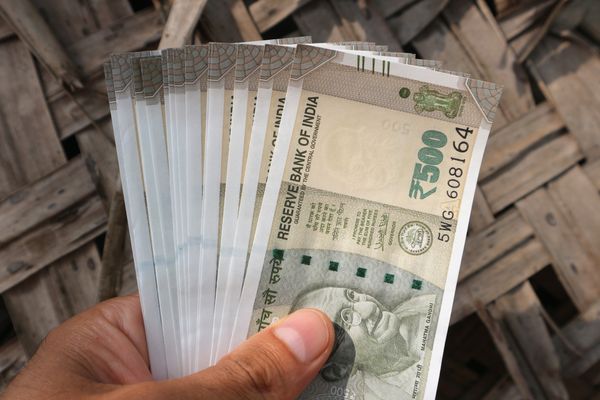 Personal loans are one of the most popular financial instruments in India. The growing financial independence, increasing household income, ease of availing a loan, increased repayment capability, and the changing attitude of millennials towards their finances are some of the top reasons that has made personal loans so popular. Today, many lenders offer easy personal loans at an affordable interest rate and with online loan apps, availing a personal loan has become easier than ever. However, since personal loans are unsecured loans, lenders impose certain eligibility criteria to ensure pay back of the loan along with the interest incurred.
All lenders check your capacity to repay the loan before they sanction your loan amount. Depending on several factors they determine whether you are a safe borrower or a risky borrower. If the lender sees you as a high risk borrower, they may reject your application. For those, who are a bit risky, they are given the loan at a higher interest rate. And for the safe borrowers, the lenders offer the best deals on the loan.
In this article, you will discover the several factors that determine your eligibility.
Personal Loan Eligibility in India
You can check your personal loan eligibility with personal loan eligibility calculators which are available for free online.
Age
The first and foremost eligibility criterion for a personal loan is the age. Age plays a very important role in the approval of the loan as depending on the age, the lender could gauge your repayment capability and the risk associated with your profile.
For most lenders, the age group eligible for personal loan is from 21 years to 68 years for self-employed people and 23 years to 58 years for employed individuals. In this age group, the lender feels secure as the individual is of earning capacity and has enough working time to pay back the loan.
Employment

Another very crucial parameter that your lender will look closely is your employment status and employment stability. Lenders prefer salaried individuals working in government organizations, MNCs and established companies in private sector. Among self-employed individuals, professionals like CAs, doctors, architects are more likely to get loan at lower interest rates.
Many lenders have this criterion that a salaried employee should be working in the current company for at least 6 months and should have work experience of at least one year. In case of self-employed individuals, their business should be running for at least 2 years. These terms again differ from lender to lender.
Salary
Since personal loans are unsecured, the only guarantee that the lender relies on for repayment is a stable monthly income. That's why, the higher your income, the better are your chances of getting the loan approved and for higher amount. Higher income indicates higher capacity to repay your loan on time.
Also, the minimum salary required for eligibility may depend on the location you live in. It may vary across metro cities, towns and villages. For some lenders, the minimum monthly salary is Rs. 15000, but the preferred minimum salary is Rs. 25000.
Credit Score
Credit score is the reflection of your past borrowing habits, repayment behaviour, and open loan accounts. Lenders check your credit score to determine your creditworthiness and the risk associated with your account. The lower the score, the lesser are your chances of loan approval.
Many lenders deny financing to individuals with lower scores. That's why you should check your credit score before applying for a loan. You can improve your credit score by following a few simple steps – paying off your existing debts, not exhausting your credit limit, paying your bills on time, updating the credit bureau in case of discrepancies.
Existing debt
Your current liabilities can also make or break the deal. Lenders check your current liabilities to calculate your capacity to pay off the monthly EMI. If you are already spending a huge chunk of your income on paying credit card bills, home loan EMIs, and other debts, then the lender might reject your loan application after weight your debt-to-income ratio.
Your debt-to-income ratio should not exceed 30 to 40 per cent. The lower the ratio, the better is the chances of your loan approval. You can improve this by paying off some of your existing debts.
Instalment to Income Ratio (IIR)
Instalment to Income Ratio helps the lender determine your repaying capacity. It is calculated to make sure that your loan value does not exceed your repayment capacity. Your loan instalment should not be more than 30 to 40 per cent of your monthly income. Based on this ratio, the lender decides the loan amount.
Fixed Obligations to Income Ratio (FOIR)
Another deciding factor that impacts your loan eligibility is your fixed obligations to income ratio. While calculating the FOIR, the banks would consider your housing rent, existing liabilities and other fixed bills. Your monthly salary should be enough to accommodate another EMI.
Home Ownership
Though this is not a compulsion, it can affect your eligibility indirectly. A lot of lenders, check if you are living on a rented house or you own the house to calculate your monthly obligation towards the rent. Your chances of getting the loan approved are high if you own the house and the house is not on loan.
Documents Required
Last but not the least; you must be able to furnish the essential documents to get your loan approved. Most of the lenders will request your proof of identity which can be your passport, Aadhar, Pan Card or Driving License. Apart from this they would need your proof of residence, passport sized photographs, proof of income, Form 16 and bank statements. You should also fill up the loan application form diligently with all the correct details and pay the fees imposed by the lender.
Conclusion
Anyone may need a personal loan at some point in their life. Whether it is a medical emergency or a sudden cash crunch, a personal loan can be your lifejacket. That's why it is important to know the eligibility criteria for personal loans offered by different lenders. Working out these points will help you get an instant loan from any online loan app within minutes at the time of need.